ENERGIZER CHARGER - SUPER DURABLE, SUPER ECONOMIC
With a 1-on-1 warranty and a commitment to superior quality, users can be assured of their investment in Energizer branded charging devices.
Manufactured to meet modern, efficient charging standards with fast charging from 2.4A to 3.4A, Energizer® chargers help you recharge devices quickly and safely. The two ports provide fuel while making it easier to share power to another device or to others.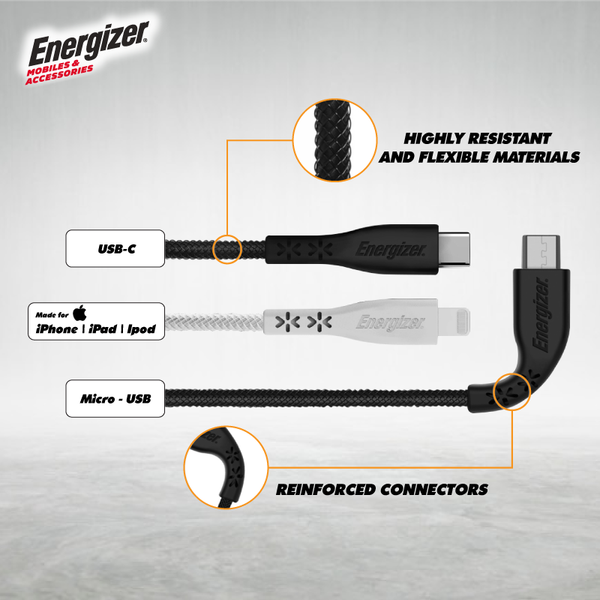 The Energizer® quick charger is made of high-quality polycarbonate and fiberglass, both of which are highly resilient materials to ensure maximum durability and up to 2m drop resistance. Along with a robust charger, the included cable is manufactured and tested to withstand 50kg of tension and thousands of turns.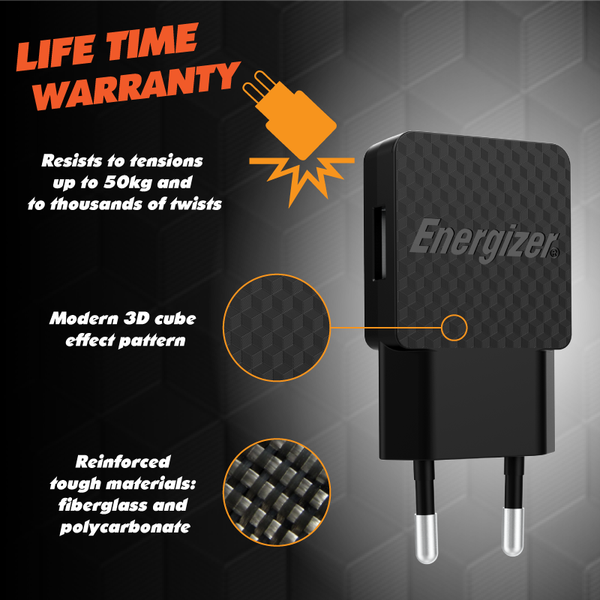 Aesthetically, the 3D cube effect design gives the look of a luxurious and energetic charger. In addition, the relatively small size of the charger makes it possible to charge multiple chargers simultaneously in the same outlet as well as convenient to carry without taking up too much space in the bag / briefcase.
The Energizer® charger comes with a lifetime warranty, so users can be assured of a long-lasting, cost-effective charger that Energizer has committed through the warranty itself.
Refer to the charger cable lifetime warranty at: https://energizervietnam.vn/collections/sac-tuong