ENERGIZER E241S - AN IMPRESSIVE FEATURED PHONE
Energizer E241S is a compact universal phone but carries on the smartphone applications with extremely beautiful prices.
Diverse applications like smartphones
Energizer E241s brings a basic smartphone-like experience with KaiOS. Users can use FaceBook, Youtube, Google Maps and many other applications on this popular phone.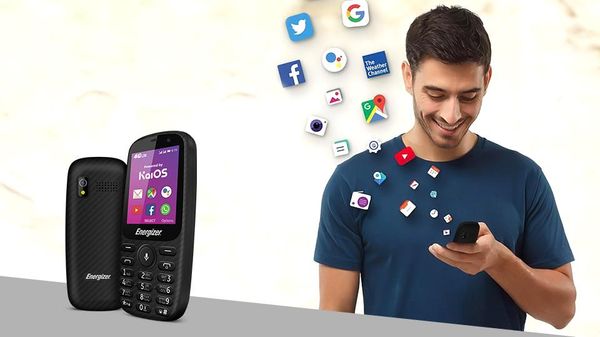 Connect to 4G network and Wi-Fi
Energizer E241s can connect to the Internet anytime, anywhere with 4G, Wi-Fi and GPS. In particular, the E241s is also a super cool Wifi phone for other smartphones.
Maximum battery life
With a battery of up to 1900 mAh, the Energizer E241s gives up to 6 days of standby time and up to 28 hours of talk time. You can use your phone to communicate at high intensity or to work wifi without having to worry about running out of battery.
Full front and back camera
The equipped front-and-back camera makes the E241s special because it meets the needs of recording angles for users. With the front camera, users can take selfies or even video calls to friends and relatives.
Dual SIM and lots of memory
Energizer E241s has two SIM trays, allowing you to use two phone numbers at the same time for more convenient communication. Besides 4GB of internal memory, the Energizer E241s can be expanded up to 32GB via microSD card slot, easy to store songs, images, ...